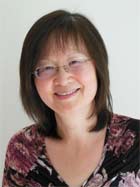 Jennifer Siu Counselling, EMDR, psychotherapy and sex therapy

BACP, COSRT, Accredited Psychotherapist
EMDR Europe Accredited Consultant
ICEEFT Certified Emotionally Focused Couple Therapist


I offer counselling, psychotherapy, relationship and psychosexual therapy for individuals, couples and families in Oxford OX4 and Bicester OX26. I also provide clinical supervision for qualified counsellors and trainees.

If you are experiencing common difficulties like:

• Communication and relationship difficulties
• Stress, depression and anxiety
• Bereavement and loss
• Low self-esteem
• Anger management
• Family conflicts and life stage changes
• Infertility
• Attachment
• Addiction
• Relational and complex trauma
• Eating disorders
• Obsessive compulsive disorder (OCD)
• Post-traumatic stress disorder (PTSD)
• Sexual identity and sexual difficulties


You do not have to deal with this alone as I can help. I am a fully qualified relationship and psychosexual counsellor, psychotherapist and trauma specialist with over 20 years' experience. I have my own private practices at Oxford and Bicester. Both practices have ample parking and are within easy reach of Wheatley, Kidlington, Buckingham, Aylesbury, Banbury, Brackley and Thame.

Online therapy sessions for individuals or couples are conducted via Zoom, Facetime or Skype.

I respect your courage and decision to take the first step towards healing and growth, which can be life enhancing. Alongside you, I am committed to support and guide you on this part of your journey. Within a safe and non-judgmental environment, I can help you process and work through your immediate and any underlying concerns so that you can reach your full potential.